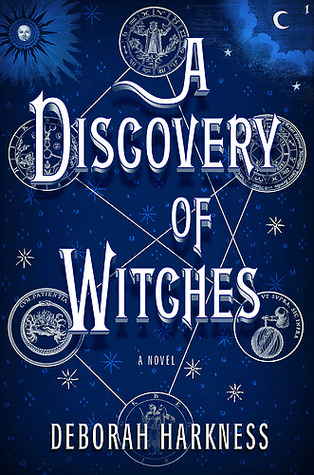 Hello beautifuls! Sorry this is up so late. I was dealing with all the stuff I needed to get my car 😀 This is the last discussion post for this book. Below are questions regarding chapters 35 to the end of the book – do not read ahead if you don't want to be spoiled! I hope you all liked it as much as I did. I forgot how much I truly love this book and everything about it (characters, writing, story, etc.). I won't be posting my answers to the questions just yet because it's really late and I want to get some reading done for the readathon I'm participating in. Leave your answers in the comments section below!
How did you react when the letters and missing pages of Ashmole's manuscript showed up?
Why do you think Marthe made the tea? How do you think she knew it might be needed?
What are your reactions to the potential that Diana and Matthew could have children? Why do you think the congregation wants to prevent this?
How did you react to a witch having a daemon who then is going to have a witch (aka Sophie and her family)?
What do you think the Goddess will take in exchange for Matthew's life?
What do you think Diana's grandmother meant when she said 'Maybe it wasn't your blood to give'?
Why do you think Matthew chose that certain time and place for them to timewalk?
What do you think is in store for our conventicle in the next book?
How did you like or dislike this novel?