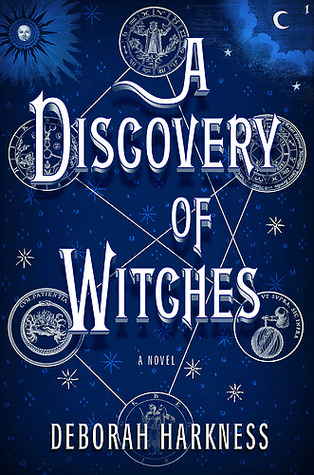 Hello lovelies! I hope you all have had a great week of reading. I apologize for getting this up so late but it's been a hectic and stressful week so I didn't finish reading until very late today (and by that I mean just now). We're over halfway through this monstrously huge book and two weeks left of reading. I hope you all are enjoying it and I look forward to reading your thoughts. Below are the questions for chapters 18-26 and contain spoilers! You can find the readalong schedule here. It's getting really late and I have work early tomorrow morning so I'll leave the questions for now and put in my answers tomorrow evening.
What are your impressions of Ysabeau? How do you picture her?
Do you think Diana will end up having all the powers that her DNA results claim she is predisposed for?
Who do you think broke into Matthew's lab?
What do you think is the significance of Diana's vision? Is there a reason why her parents's death and Matthew's loss are connected?
What are you thoughts on Ysabeau suggesting Diana become a vampire?
What are your reactions to Matthew's rebirth story?
What do you think about Ysabeau and Diana's relationship?
Why do you think the congregation has been watching Diana since her parents died?
Other thoughts?